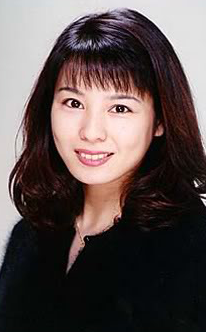 Miki Itō (伊藤 美紀 Itō Miki?, née Hirano (平野?), born October 21, 1962 in Tokyo, Japan) is a Japanese voice actress, Knonw for voicin Android 18 in Dragon Ball Z and Dragon Ball Super, Harley Queen Batman: The Animated Series, Sonomi Daidouji in Cardcaptor Sakura.
She graduated from the University of Tsukuba. She began attending the Katsuta Voice Actor's Academy in her third year, and in January 1985 she debuted as a voice actress in OVA Greed. The next film of 1986, a child's project, is the first to star. Originally, the width of the performance was assessed, so there were a lot of players who were performing in the decade of 1990.
She had a scenic experience, but in the early 1990, she moved to the Office Osawa talent agency because she wanted to work as a storyteller. It is probable that it belongs to the office until the present. Since the late 1990s, childcare and care activities have also been reduced, but many more activities are observed.